Diwali is the biggest celebration in the festival packed Hindu calendar. Homes across India, and the world, will be cleaned, decorated and filled with incredible food, family and friends to celebrate the festival of light. 
This year, the five days of Diwali are at the start of November.
Dhanteras: 2 November, 2021

Choti Diwali: 3 November, 2021

Diwali: 4 November, 2021 

Padwa: 5 November, 2021

Bhai Duj: 6 November, 2021
So, what is Diwali?
The date of Diwali changes each year, to coincide with the end of harvest and the new moon between mid October and mid November. Diwali celebrates the spiritual victory of light over darkness, good over evil and knowledge over ignorance.  
Diwali was originally celebrated by Hindus, who use the period to honour Rama and Sita's return to Ayodhya after their 14 year exile. However, Diwali is now also maked by other religions in India including Buddhists, Sikhs and Jains.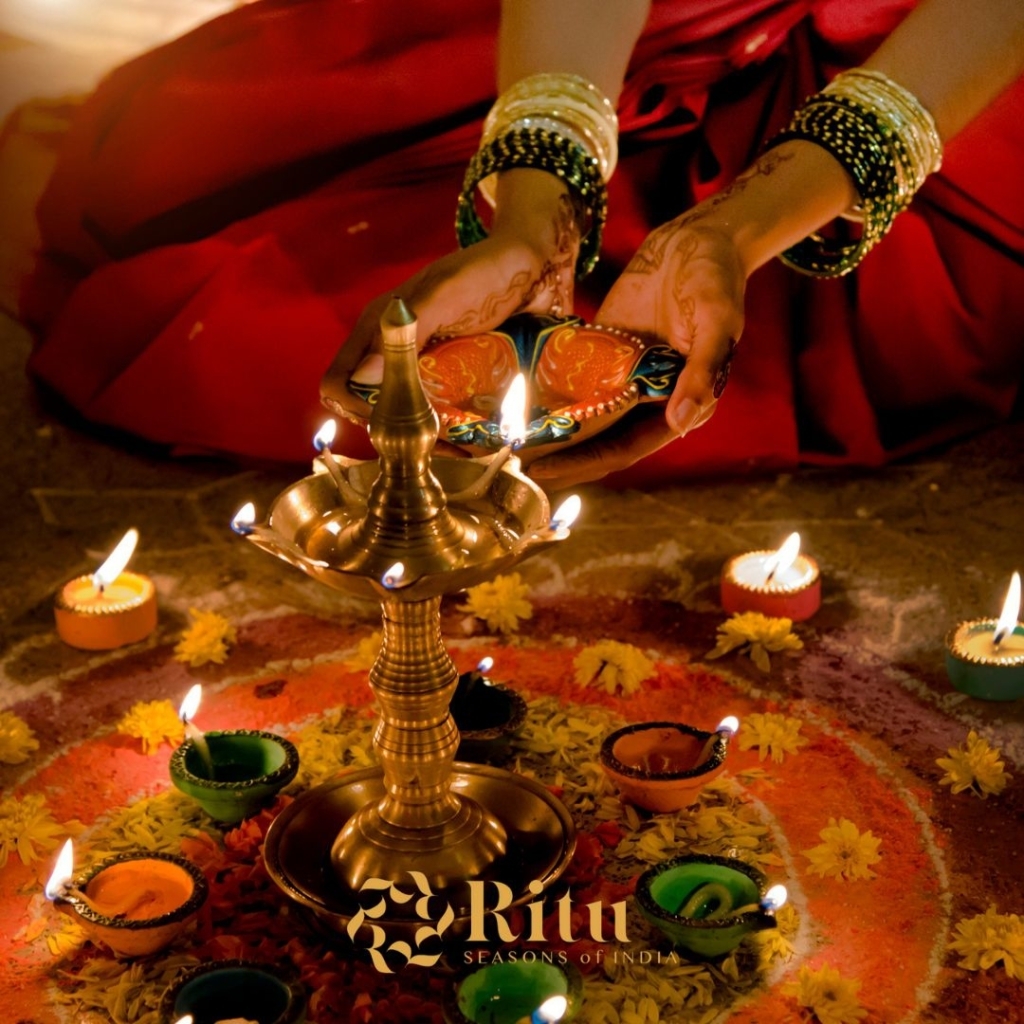 How is it celebrated in India?
Family and friends are at the heart of modern-day celebrations in India. They gather, dressed in bright and colourful traditional Indian attire, and exchange gifts and sweets, to pray and to eat. Fireworks and firecrackers are often set off, as well as the lighting of candles (diyas).

Diwali at Ritu
Ritu will be celebrating Diwali and invite you all to join them. We will have a special Vegetarian and Non-Vegetarian table Thali set menu, running from the 2nd to the 21st of November. This will give you a fantastic selection of authentic Indian dishes, served in small Thali portions.

To book your table, click here or call 020 3857 2754.